Instant Decision Module (IDM) permits immediate accurate lending decisions. It is a Software as a Service (SaaS) solution dedicated to Digital and Mobile Lenders across all sectors.
The Instant Decision Module provides increased opportunities for established lenders, which enables automated credit decisions with simple integration and minimal IT integration.
Credit Bureau Data & Alternative Data
Credit Bureau data covers both credit and financial transactions data and alternative data includes data from telecom re-payment history, payments systems ( mobile wallets) etc.
Mala'a's ability to combine credit bureau data with alternative data makes the Instant Decision Module unique. All this information is available online without complex integration. Instant Decision Module results from the benefits Mala'a possesses of integrating Credit Risk Management know-how and in-depth expertise in Instant Decisioning & Scoring Technology.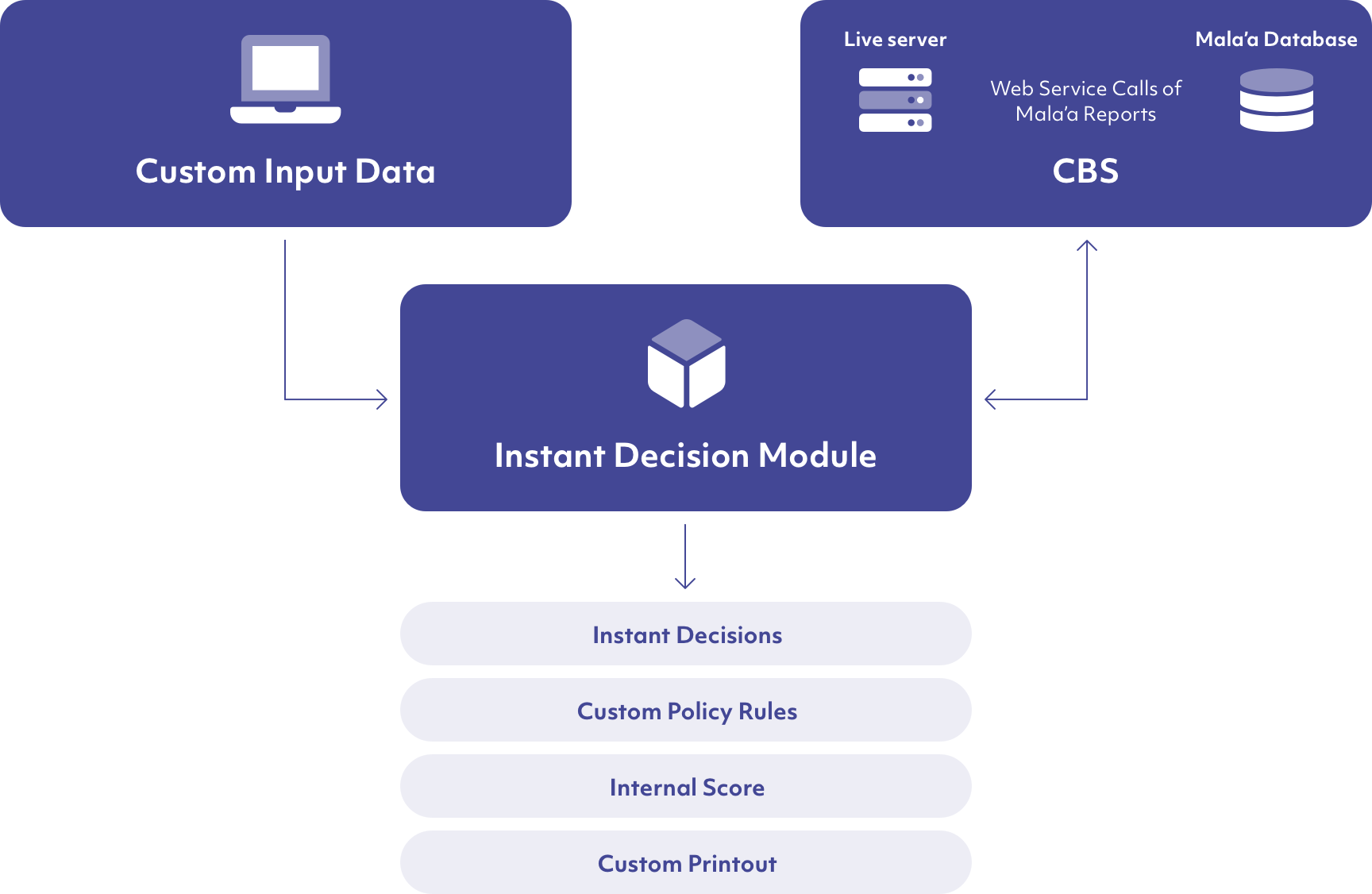 Instant Decision Module solution significantly reduces or eliminates the effort needed to assess customers based on credit data. In addition, the IDM allows unification and centralization of the evaluation process.
Instant Decision Module eliminates human errors and manipulations, stores data for decision-making policy enhancements and enables custom printouts to ensure documentation processing efficiency.
Are you interested? Let us know!